Integrated Public Primary healthcare system facilitates Harmonization of public healthcare institutions and outreach programs by standardised data access enabling patient's services across the spectrum uniformly.
Based on strong primary care background and understanding of the public health functioning, Dhanush has developed an Innovative and first of its kind solution "Integrated Primary Healthcare Solution". Dhanush Solution Digitizes the Health Records of a citizen and stores in the form of Longitudinal Health Record or LHR.
Through this approach, it provides an effective flow of information across public healthcare programs and multipurpose service delivery points through health providers at community, eSubcentre, ePHC, eCHC, District Hospital through referrals and data access that captures the state of a patient across time.
Demographic based Health Census with Data and use of data analytics can facilitate predictive outcomes. Population based studies of medical records can also be facilitated by the widespread adoption of EHRs and EMRs.
This Integrated Healthcare platform, services and solutions are broadly aligned with Niti Ayog recommended and centrally sponsored "Ayushman Bharat - National Health Protection Mission" and Universal Health Mission of Sustainable Development Goals of the United Nations. As part of this, Dhanush has been maintaining around 1.4 Cr health Records over last 3 years across the Primary Healthcare Eco System.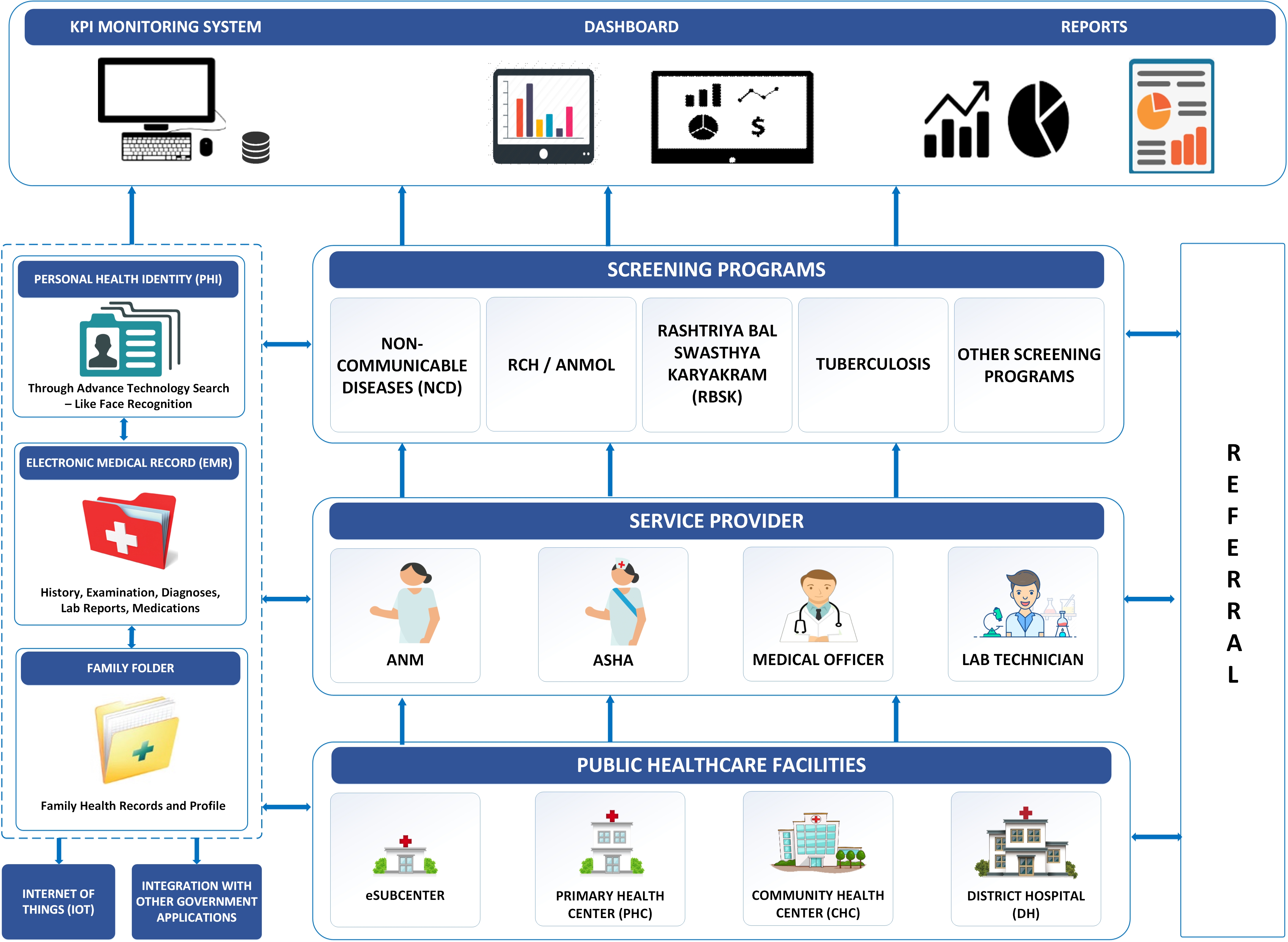 Dhanush has been maintaining around 1.4 Cr health Records over last 3 years across the Primary Healthcare Eco System